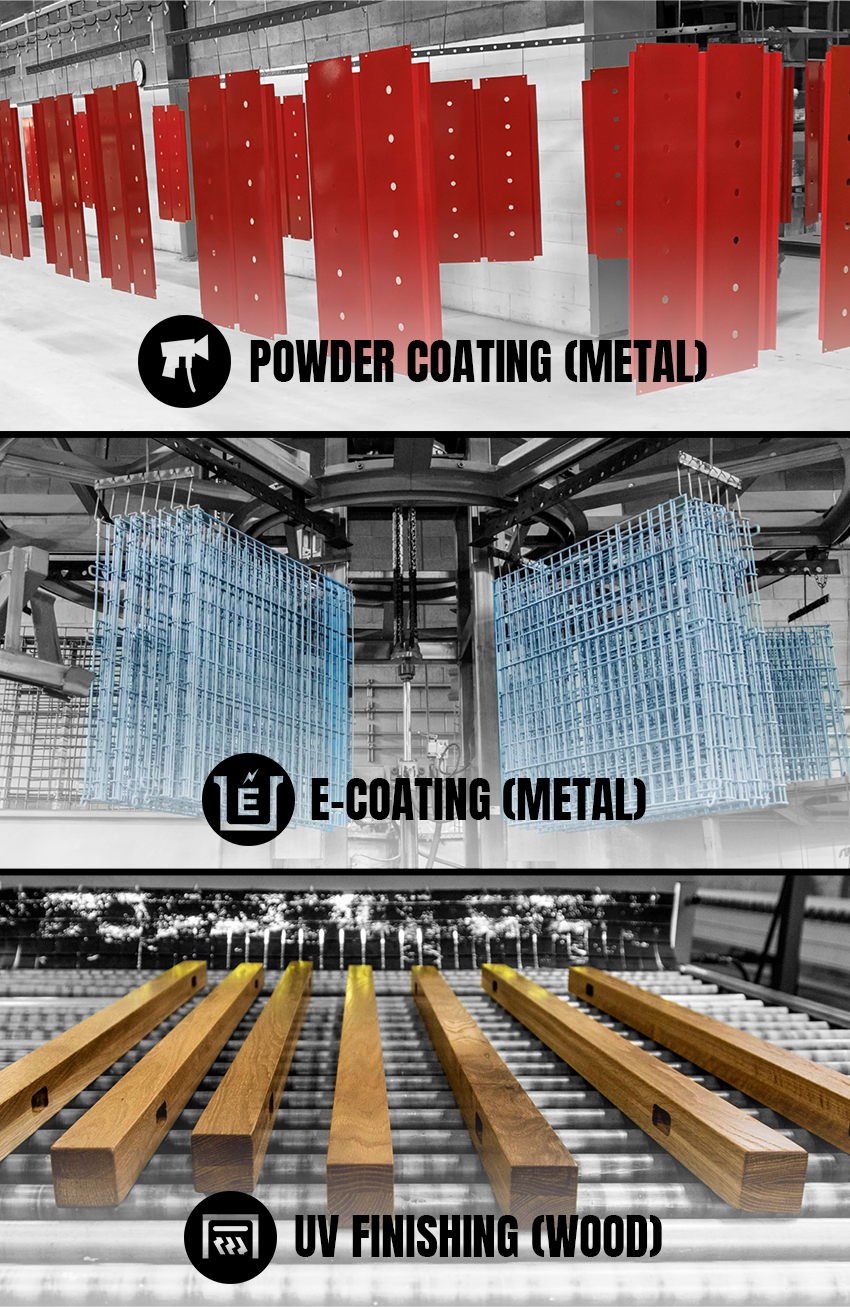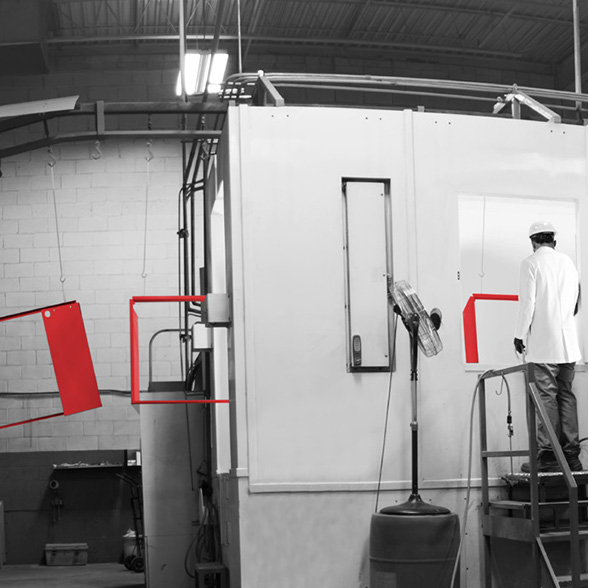 Powder Coating (Metal)
Largest powder coating line in North America (1150 ft.) which allows us to powder coat electrostatically on metal and aluminum parts for indoor, outdoor, and architectural applications.
We first degrease the items through our state-of-the-art 6 stage pre-treatment system that degreases and applies conversion coating on the parts using phosphate free chemicals.
Provides excellent powder coat adhesion but also additional corrosion protection.
We target 2.5-4 mils of paint film thickness and we have a meticulous quality control process that verifies the products from raw material to finished product stage.
We can paint parts up to 10 ft in length efficiently.
Certified for AAMA 2604 standard.
E-Coating (Metal)
E-coating uses electrical current to deposit paint on the metal.
The process allows for better coverage within the interior of structurally complex parts and is a cost-effective alternative to zinc plating or galvanizing.
E-coated parts can be powder coated to any desired color or can be left raw and used for outdoor applications without corroding.
We can e-coat parts up to 55" in length and 44" in width.
Like the powder coating process, the metal is degreased and goes through a 6 stage-pre-treatment.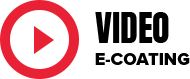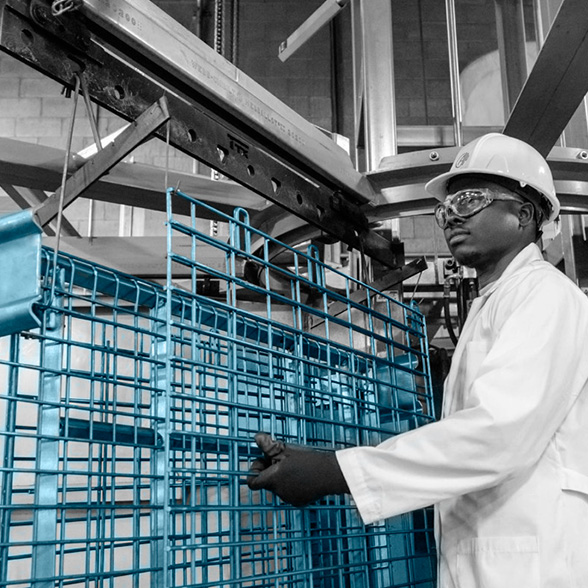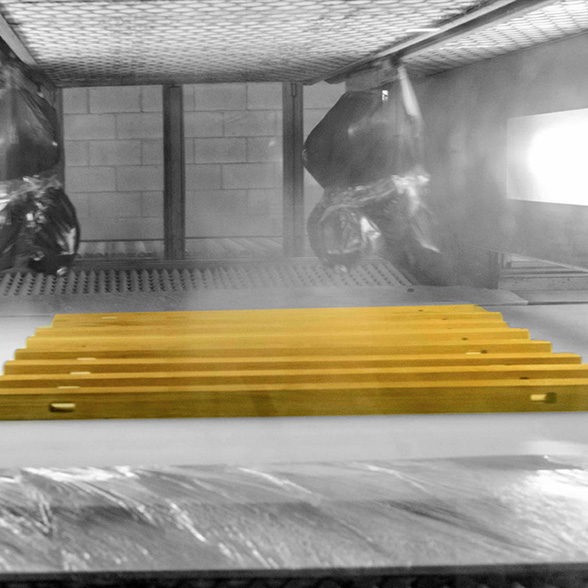 UV FINISHING (WOOD)
Dual spraying arms apply water-based finishes such as colored paint, top coats, stains, lacquer, and 100% solids UV coatings.
Pressurized cabin with downdraft air ow to control cleanliness of the air owing through the booth cabin.
A speed curing process using high-intensity ultraviolet light to instantly cure or dry coatings.
Increases production speed.
Dramatically reduces set-up and clean-up time.