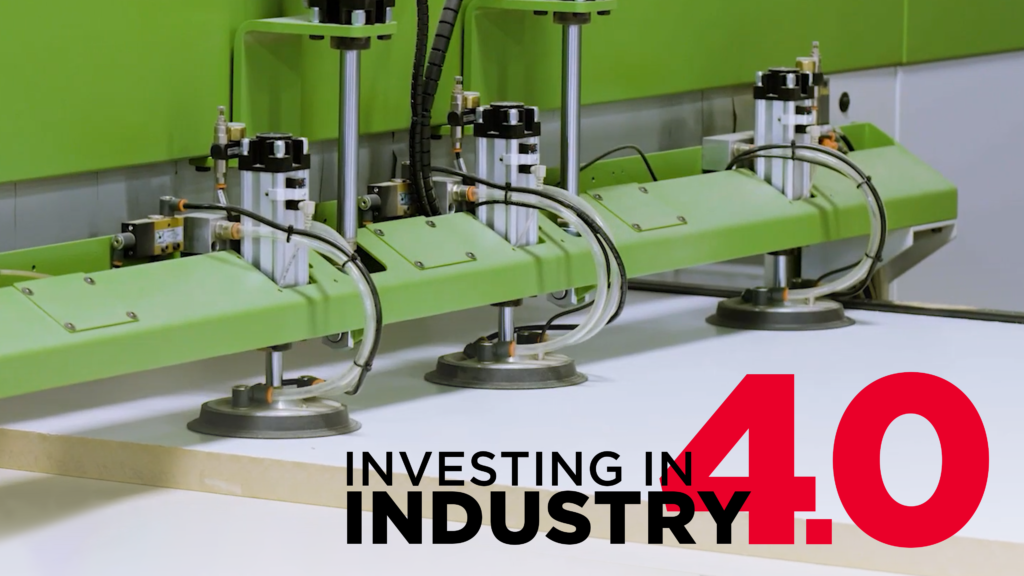 .
Industry 4.0 – An Evolution with Increased Value-Add
With the lingering effects of a global pandemic over the past two years, customers have been more demanding. Along with the current challenges in the supply chain and time to market, products and services aren't as readily available as they were 20+ months ago. However, digital, and evolving technologies offer a means to meet these growing customers' demands and contribute to the development of new and innovative products.
While the COVID-19 crisis continues to be a threat by inflicting damage to supply chains and overseas import activity, the manufacturing industry must look to different solutions to circumvent these obstacles and plan for the future. As if that were not enough of a challenge, an acute labor shortage forced manufacturers to do more…with less. Worker shortages, government shutdowns, and the constant struggle to fill positions within production are currently a burden for most manufacturers. While this "new normal" has been the "normal" for the past 2 years, and as the uncertainty continues to grow, organizations are now looking for agility within their manufacturing process—greater efficiency to respond to growing customer demands.
Smart Manufacturing and Beyond
Industry 4.0 is revolutionizing the way companies manufacture their products by integrating machine learning into their production facilities. These smart and sophisticated technologies are finding their way throughout production operations to increase quality, increase capacity, and more importantly, decrease production time and costs. These connected factories, emerging within this fourth industrial revolution, foreshadow radical changes in manufacturing operations. There is no doubt that most organizations need to leverage these technologies to remain competitive. Companies need to embrace, adopt, and focus on making the right changes moving forward.
Whereas there may be current shortages in supply and labor, there is no shortage in the amount of data that can be obtained from current manufacturing processes in order to plan. It is important to focus on these key aspects:
1. The Right Approach
With all the current information out there on digital transformation, agile manufacturing, AI, etc., it can be challenging and, quite frankly, an information overload. That's why proper due diligence must be conducted when incorporating any type of technology within an existing infrastructure. Can this new technology clear up bottlenecks? Will it alleviate the current challenges? Keep in mind sometimes new technologies can be counterproductive, so the focus must be on the right approach.
2. The Right Technology
Choosing the right vendors is vital, so is selecting the appropriate technology to integrate into the infrastructure. Often the proper infrastructure is not in place, diminishing the ROI. These days, many manufacturers are not only relying on their IT departments to help understand big data involved in industry 4.0 but also on operational technology. These are critical teams in helping to vet machinery, AI peripherals, performance data, as well as helping to guide the return on investment.
3. Reliability is Key
Most industrial manufacturers recognize the value of Industry 4.0 that's why reliability in integrated specific technologies is key. To that point, predictive maintenance would make all the difference when engaging with certain machinery and technology. Predictive maintenance allows the end-user to gather data obtained from connected equipment and, in part, helps to predict when certain parts need to be replaced or when maintenance is required. This data can help companies make repairs when or even before they're needed, which can reduce downtime significantly, and not to mention, costly repairs if they go unnoticed.
Contact Us
Enter your information below to speak to one of our representatives.