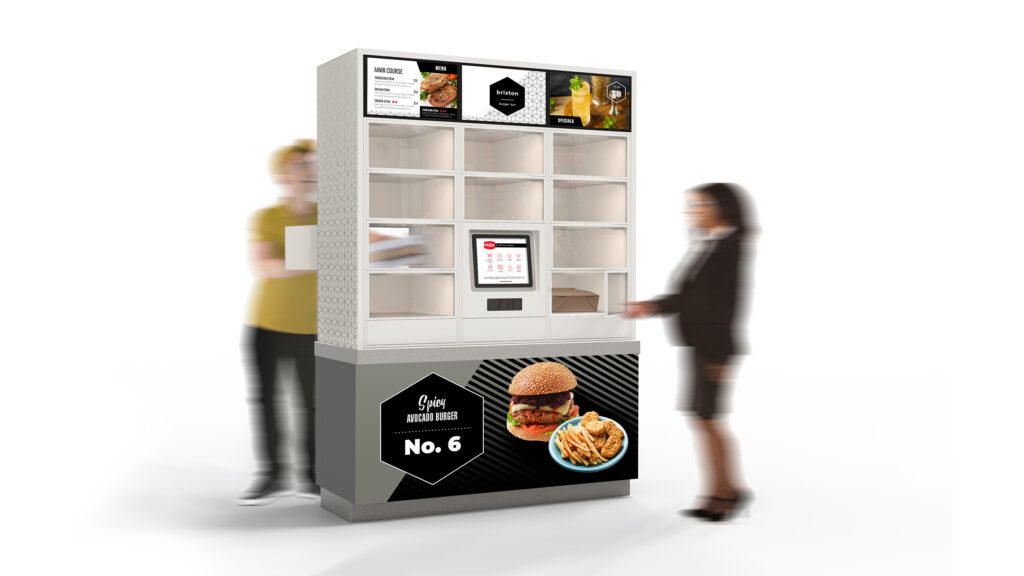 Ghost Kitchens—And Last Mile Delivery Solutions
During the pandemic, the delivery revolution birthed entirely new types of businesses. With the onslaught of retail stores filing for bankruptcy, restaurants having to find alternative ways to service their customers (curbside, drive-thru, etc.), online spending still represented 861.12 billion in 2020, up 44% year over year.
As the pandemic continues, many businesses are still hacking away at finding new innovative and creative solutions to ensure that their customers still receive the best service all while keeping their business afloat.
One industry that seems to have had success in revolutionizing and using the challenges of the pandemic to its advantage is the restaurant industry with the introduction of Ghost Kitchens.
Ghost Kitchens—Growth Area in Restaurant Industry
Apps like UberEATS, Door Dash, and Skip the Dishes have quickly become the "go-to" app of choice for ordering food these days especially during the pandemic. They have grown 300% faster than dine-in over the past 5 years—translating into significant revenue for restaurants trying desperately to keep up with the current climate. Research shows, working with 3rd party delivery systems raises sales on average up to 20% and have allowed restaurants to continue to operate amidst the ongoing pandemic. Through the ongoing challenges though, "restaurants" have done one up—food lockers.
Food lockers are a solution used to store food for customers to collect. Customers can place their orders using the restaurants' app and once the food is ready it will be delivered to the locker where the customer can collect it safely. These smart lockers, normally temperature-controlled, can be placed indoors or outdoors in neighborhoods, apartment buildings, or stores. As restauranteurs and restaurant chains alike have been trying to find ways to keep their business up and running, many have opted and pivoted to food lockers over the last year as a new and innovative way to focus on different—and new—methods for delivery and collection. Food delivery drivers can also pick up and collect the orders to deliver to the customer.
How Are Food Lockers Facilitating Restaurants?
As brick-and-mortar restaurants struggled with limitations with indoor and outdoor dining during the ongoing pandemic, restaurant owners had no choice but to figure out convenient ways for their customers to still purchase their product all while adhering to strict health and safety guidelines. With a food locker, the transactions are seamless:
· Contactless transactions
Like a parcel, properly packaged food can be retrieved by scanning a QR code.
· Can facilitate in-store social distancing
Removing the need for customers to frequent a location to pick up their food and interact with staff.
· Added convenience by allowing the customer to select a convenient time to retrieve their food.
· Has allowed restaurants to re-design their stores
Creating the "store of the future" while cutting costs by reducing staff, eliminating the need for furniture and limiting overhead.
· Food lockers are not limited to restaurants
Food lockers can be installed in residential buildings, university and college campuses, sports centers, and offices.
The restaurant industry has adapted and is well on its way to slowly regain the traction lost during the early onslaught of the pandemic. As the industry continues to make strides in mitigating the effects of the pandemic food lockers are part of the way moving forward.
For more information on Artitalia Group food locker, contact us at sales@artitalia.com
Contact Us
Enter your information below to speak to one of our representatives.