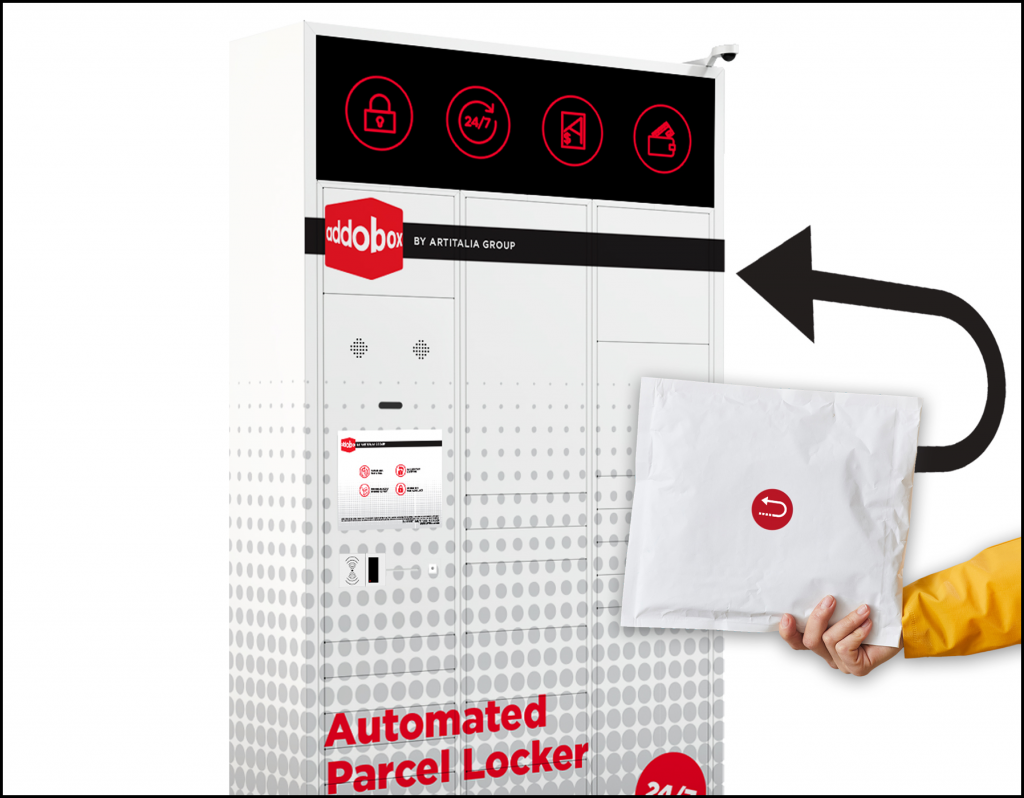 –
–
If 2020 has proven anything, it is that most retailers are resilient in their approach to continue their business operations amidst temporarily shuttered storefronts. Through online sales channels and BOPIS structured click & collect methods (smart lockers), retailers have found an avenue that not only provides their customers with convenience but also allows them to use technology seamlessly to get their orders in, paid, and collected at their nearest parcel locker. The challenge? What if an article of clothing does not fit quite right? Or the electronics store sent you the wrong device? With the current climate and stores mainly operating through their online channels, the real challenge here is ensuring the customer experience is quick, easy, and free of friction.
The pandemic has accelerated the shift to e-commerce from traditional physical stores to e-shopping, which means that customers are comfortable enough to buy online and pick-up in store. The caveat is that with more purchases, there will be an increase in the number of returns. For retailers, both online and offline, that is brick and mortar, returns can range between 30% to 50%. The retailers' challenge now is allowing their customers to have a seamless return method like the pick-up method. Due to the limitations of online shopping, that is "buying to try", customers are buying a variety of styles and colors intending to keep their favorites and return the rest. With an increase in returns, retailers need to focus on a solution that's not only cost-effective but also convenient for their customers.
The Key to Parcel Lockers Success
As mentioned in our previous blogs, smart parcel lockers have not only proven to be a cost-effective method for retailers by being strategically positioned towards enhancing the customer experience but have proven to be sustainable as well. Moreover, parcel lockers are simplistic in their operation—delivery and return systems. Unlike many parcel lockers currently on the market, not all have the integrated software to process returns. This feature has proven to be one of the most important aspects for retailers in enhancing the customer experience. Let's face it, we have all been in that situation where we've purchased something online only to think about the hassle of having to return it to the store or the post office. Customers want convenience! 
Addobox—Quick and Easy Returns
Artitalia Group's smart lockers are designed to streamline the process of order drop-off and pick-up and most notably configured to support returns as well. The return system is very similar and just as user-friendly as the drop-off process and can be completed at a smart locker installed in a retail store, mall, other in some cases at multi-family buildings or in community locations.  In this case, the customer will arrive at the locker, enter their return code (which is normally provided to them on their invoice), a slot will then open, they can place their order in and a notification will be sent to the retailer via email informing them of a return. The returns can be completed at a smart locker installed in a retail store, mall, other in some cases at multi-family buildings or in community locations.   This system greatly streamlines the process and the overall customer journey:
1. Communication: Instead of frustrating customers by having them call into customer service, suffering through long waiting times, we are offering a seamless process.
2. Inventory and Tracking: The most prominent problem with returns for retailers is the cost of processing them and ensuring that the items do not get lost on their way back to the warehouse. With the Addobox returns software capabilities, every step is recorded.
3. Returns Management: A retailer who owns an Addobox can enlist the help of a courier company to pick up returned items like the drop-off process. There is no need to have a staff member pick up returned items like what you see in a brick and mortar store. This will save time for the retailer and will allow them to efficiently restock that item and keep track of it.
The Addobox is the perfect solution to help increase profit for your company. With this specific return attribute, you are not only saving costs but also streamlining your BOPIS strategy. For more information on our Addobox contact us at sales@artitalia.com.
Contact Us
Enter your information below to speak to one of our representatives.